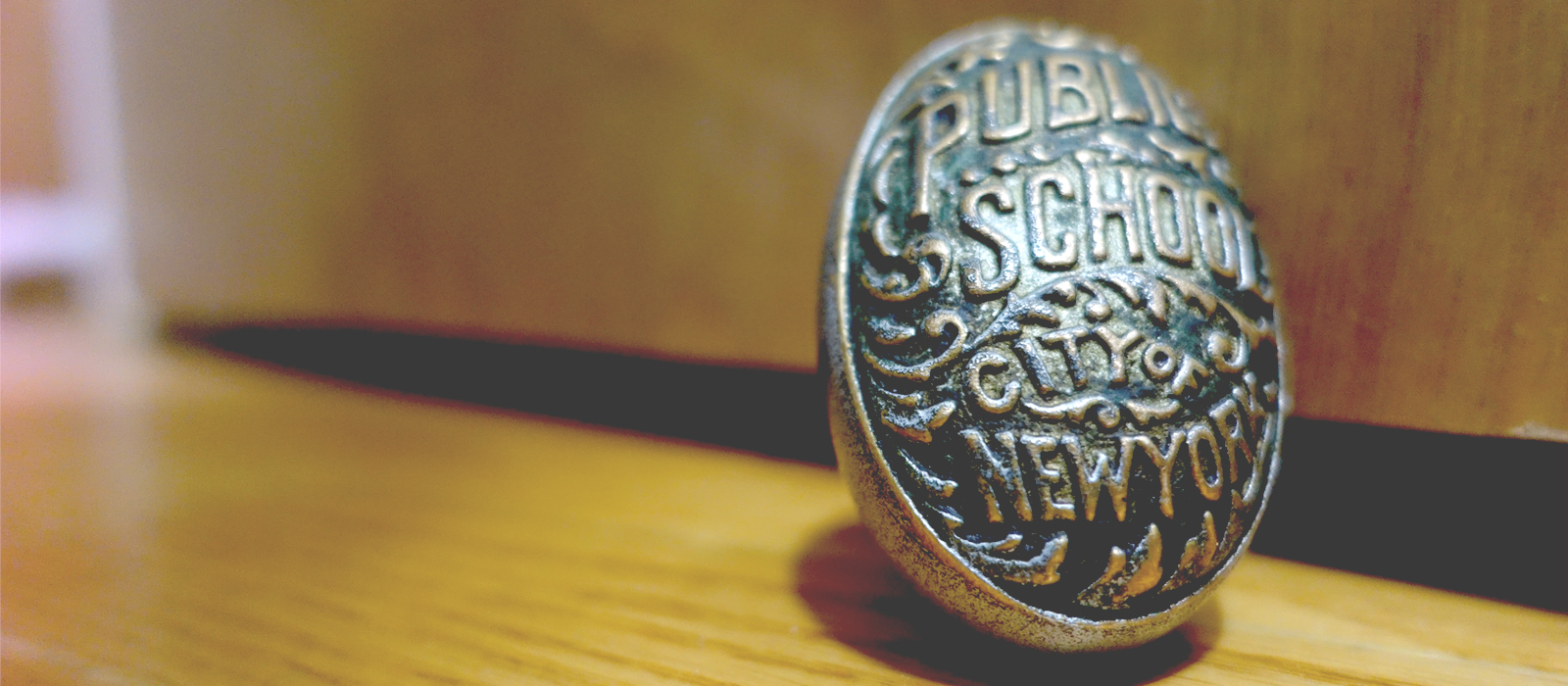 Remember these? Believe it or not, these little pieces of art were in every hallway of every public school in NYC. Just think of all the little hands that have touched this very doorknob over the years. YIKES!
These custom-made, cast brass doorknobs date back to the Progressive Era and were installed in the late 19th and early 20th century. When the NYC Board of Ed started to offer free secondary public education in 1896, they instituted an ambitious plan to modernize the designs of schools. Almost 35 schools were designed by Superintendent Charles B.J. Snyder in a Gothic style similar to Erasmus Hall. Fast forward to today, 13 of these schools have been landmarked by the city.
For inspiration, Snyder also referenced "French Renaissance for Wadleigh Seconday School; Beaux-Arts for High School of Commerce (formerly at 65th and Broadway in Manhattan; 1903); Dutch Renaissance for DeWitt Clinton (now John Jay College; 1903); and Collegiate Gothic for Morris High School (renamed Morris Educational Campus; 1904)."
The manufacturer of the knobs is believed to be SARGENT, a Connecticut manufacturing company, once known as Sargent & Co. A pair of these doorknobs now run a couple of hundred bucks on sites like eBay, Etsy and vintage stores like Demolition Depot and Olde Good Things, but they're enchanting and remind me of the good old public school days.
Source: Spotted: NYC Vintage NYC Public School Doorknob